THE PALM BEACH & BROWARD LOCAL MAGAZINE
Customized Branding – Every successful realtor knows that the secret to a successful referral based business is being the center of attention. Staying in front of your most influential contacts makes all the difference, and making a great impression is extremely important. The Palm Beach and Broward Local Magazine is a turnkey solution that allows you to do both, by providing a magazine that is customized with your branding and contact information.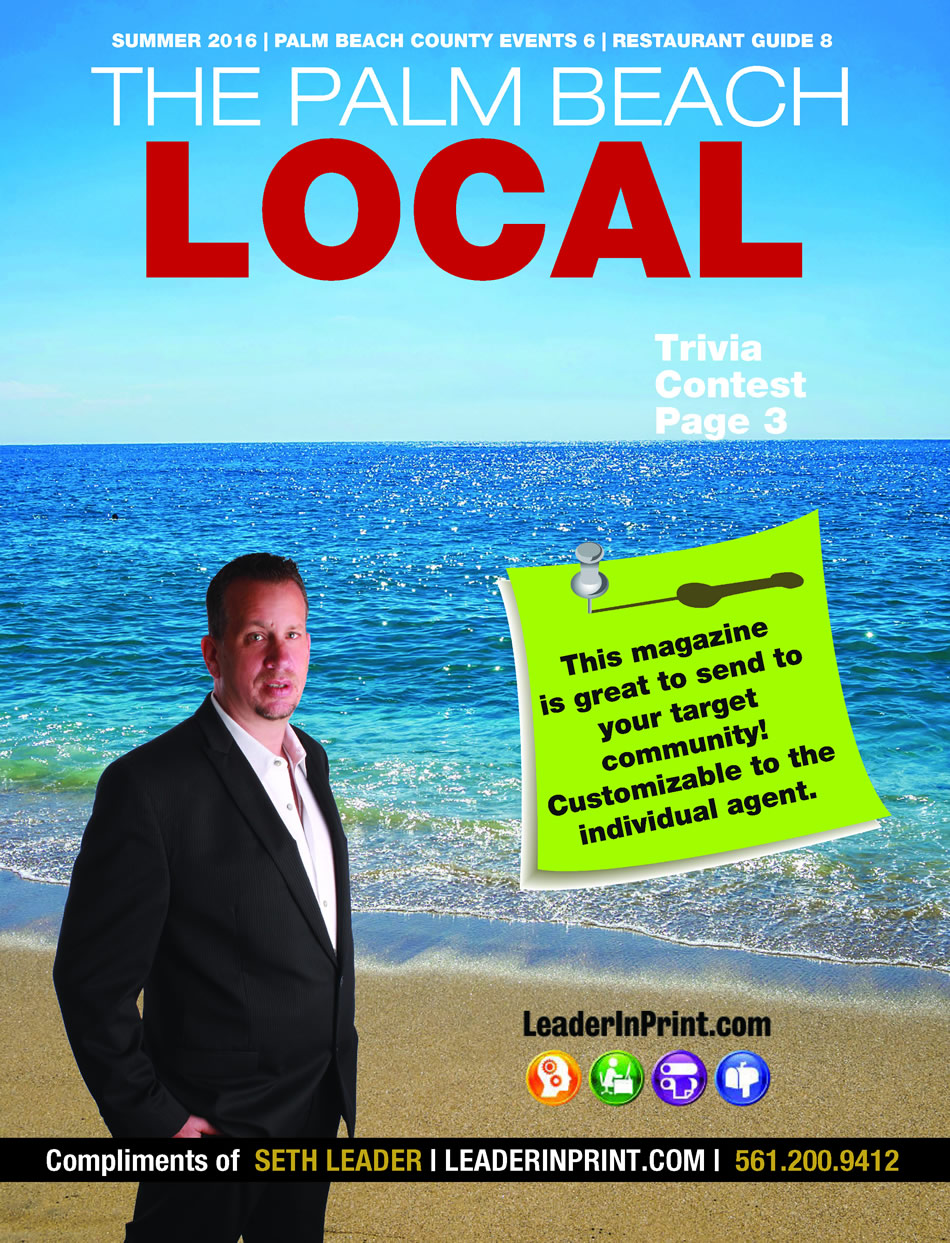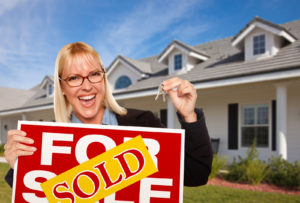 High Quality
The high quality content and beautiful design of the magazine ensure that each quarterly issue is not only read, but it is shared, and read again and again. Take a look at our virtual sample magazine. Or you can request a free sample so you can feel the quality of the magazine for yourself. Feel free to give us a call at 561.200.9412 with any questions that you have.
Don't Take Our Word for It
Our Current Customers Love The Palm Beach Local
A Marketing Agency for the Serious Real Estate Professional
Our objective is helping Real Estate Agents take their business to the next level…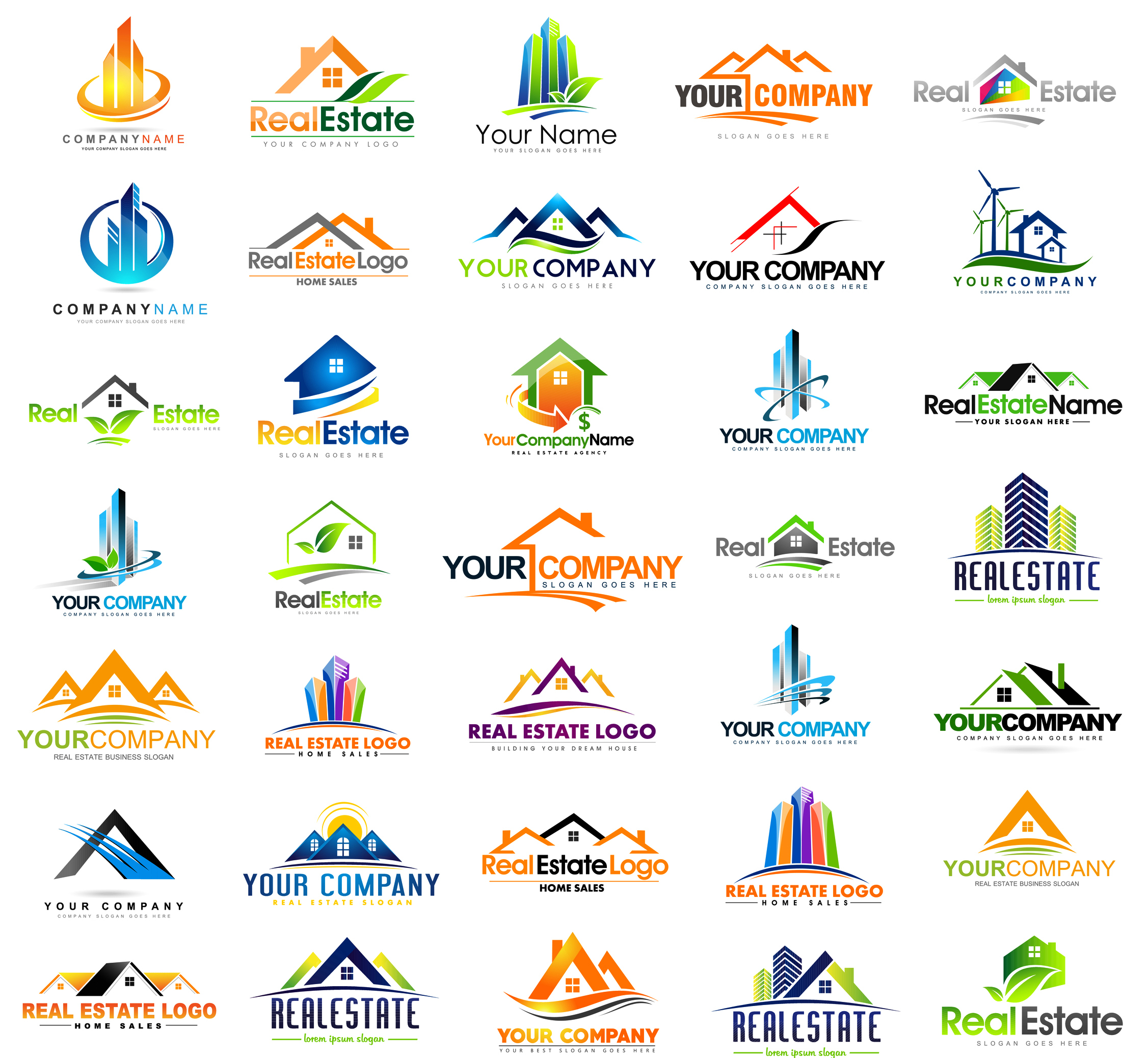 Personal Branding
Having a distinctive logo to identify you and your brand is one of the best ways to differentiate yourself from your competition. A logo that pops out, sends a message to your clients to remember you and constantly reinforces your brand and image in their minds means that they will instantly think of you when they need real estate services. Your name recognition becomes synonymous with your personalized logo and unites your advertising messages to potential and existing clients.
Personal Brochures
One of the most effective marketing tools you can use is a high-quality personal brochure that defines you and your brand. Your personal brochure is a powerful marketing tool which should be incorporated into your marketing campaign in today's challenging real estate market. It is the key to your success.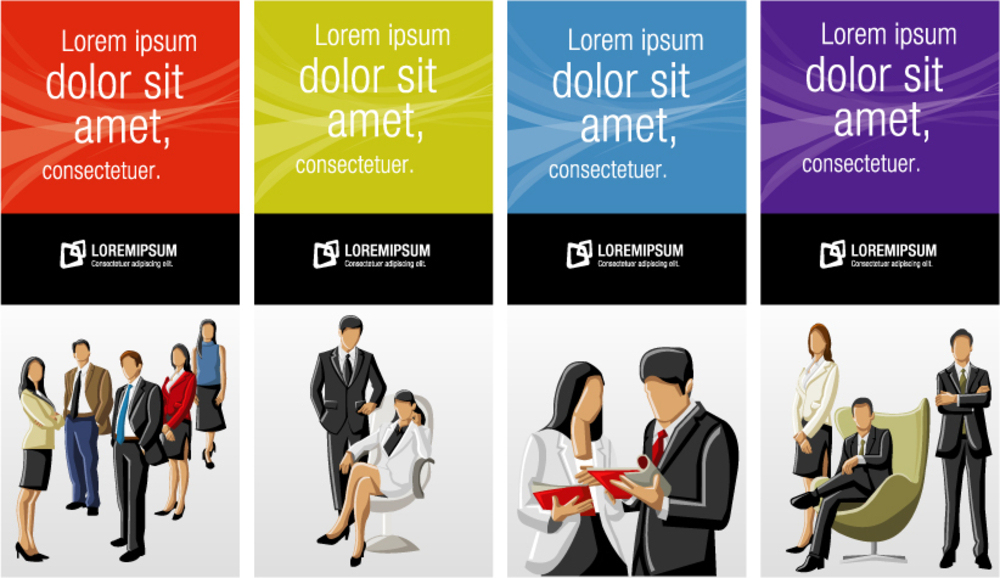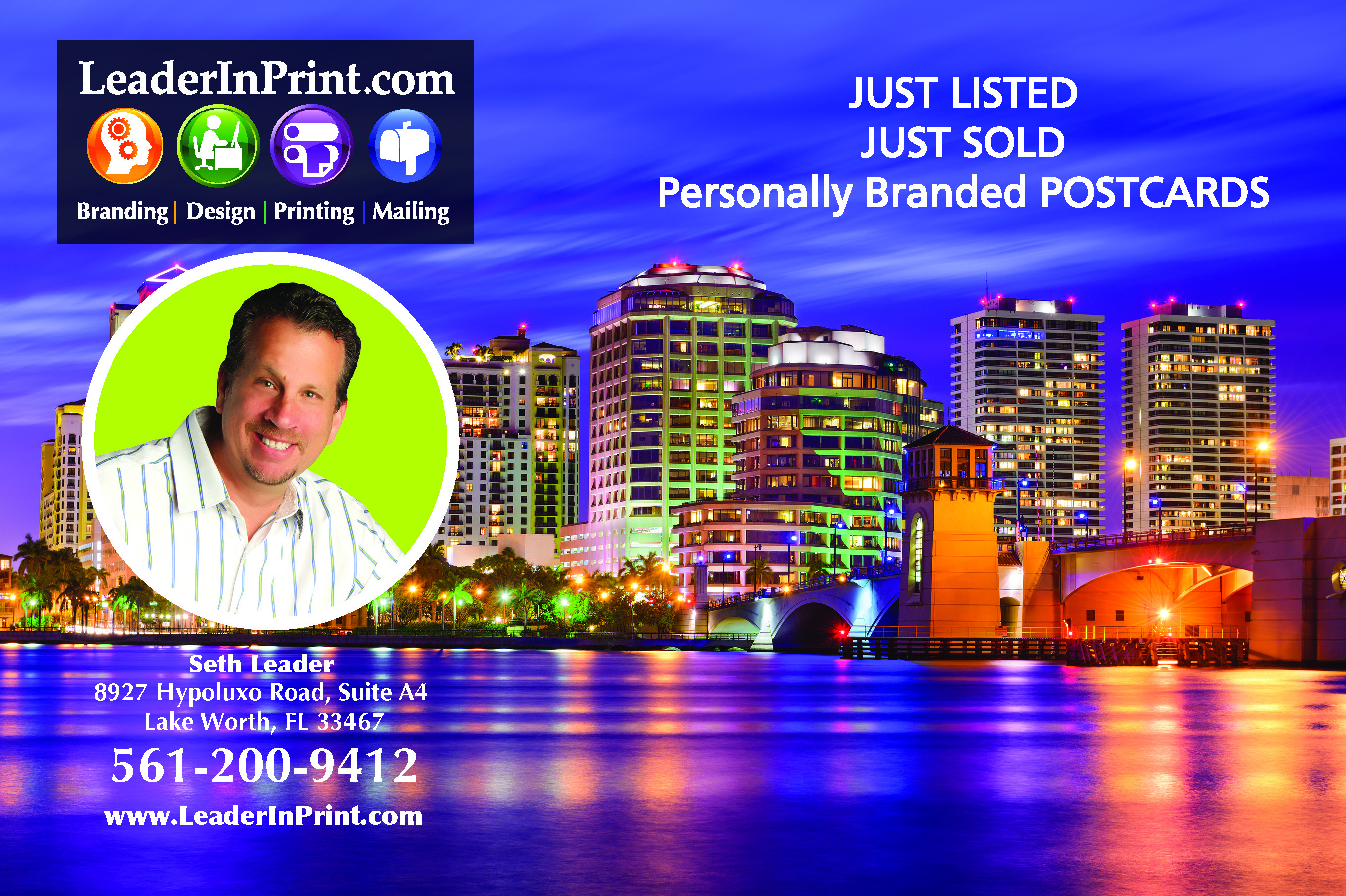 Direct Mail
Marketing cards should be unique and provide information besides the basic just listed and just sold information. A consistent marketing campaign should have a theme and message that your clients understand and find useful in order to enhance your name and brand recognition. Marketing cards represent your professional expertise and creativity and should make your customers want to pick up the phone and call you.
Marketing Materials
We are experts at designing effective marketing materials. Our strategy is simplicity and efficiency when it comes to use of space and words. Your picture, contact information and logo are what we believe are the most important in creating your own unique brand. For more than 30 years, out proven strategies have kept us leaders in our industry.